Our People are Hot too!
Our unique team are hand-picked for their passion and our warm welcome is just the beginning of what we hope will be a long and happy friendship. Entertainment from start to finish.
Shane Cantrell
Head Chef
Flame Favourite: Rib Eye Steak
Chef Shane Cantrell's deep appreciation for cuisine was developed at a young age growing up in Ireland where he was exposed to a variety of foods that would fuel his life long passion for cooking. Shane has been a chef for over 15 years with the last 5 spent at Flame. Shane believes that every meal should be an occasion. As someone who possesses a real passion for great food and a refusal to accept second best, Shane thrives in busy fast paced environments and always maintains the highest culinary standards even when under severe pressure in the hussle and heat of the Flame kitchen. Shane relaxes with good friends, good Guiness and Garth Brooks!
Tommy Hardes
Chef
Flame Favourite: Sunny Burger with Roqueford Sauce & Bacon
Tommy has been cooking since he trained in traditional french fine dining in 1994. Tommy has truly worked as a chef all over the globe - France, Greece, Germany, Thailand, Australia as well as luxury yachts and cruise lines. Fortunately he travelled to Queenstown and firmly landed his feet at Flame in 2011 and has been a force in our flame since. Tommys philosophy on food is all about providing good quality food at a good price to everyday people - Flame to a tee! Tommy ran the Flame kitchen for many years but now spends parts of the year travelling the world visiting his friends.
Jason Singh
Chef
Flame Favourite: Rib Eye on the Bone
Jason decided he wanted to be a chef as a child and has been following his dream since. He moved to New Zealand from India in 2015 to achieve his goal to be a famous chef of a well known restaurant. Jason immediately trained as Chef and has been smiling in restaurant kitchens ever since. Jason loves food, loves Flame and loves people - always laughing and happy. In fact, uou can't miss him - he is the one working at the pass with a big grin on his face . Hopefully Flame will help him find his Fame!
Frances Conner
Administration Manager
Flame Favourite: Fillet Steak and Mushroom Sauce
Starting 30 years ago in the industry, managing a restaurant here in Queenstown on the Mall, Frances is a true veteran in hospitality. The last 8 years Frances has been a true part of the fabric of Flame and is indeed the most loved ! Oh....and she likes tequila too!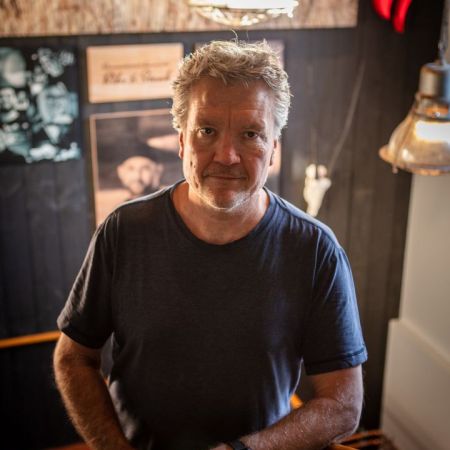 Jonathan Bisley
Owner
Flame Favourite: Chicken Caeser Salad
Trained in London as a chef, after working in restaurants, Jonathan returned to NZ and set up a catering business in Auckland - feeding over 500,000 people in 1 year alone. Never one to sit still, Jonathan was founder of The Good Taste Company - answering the need for pre-prepared, great tasting, restaurant quality products for consumers. Fast forward 20 years after selling The Good Taste Company and then working with international supermarket chains building food and meat manufacturing solutions, Jonathan and his wife Lou moved to Queenstown, following their combined dream of living amongst the mountains. Jonathan's passionate pursuit of quality and excellence keeps him awake at night but keeps the Flame fire burning bright!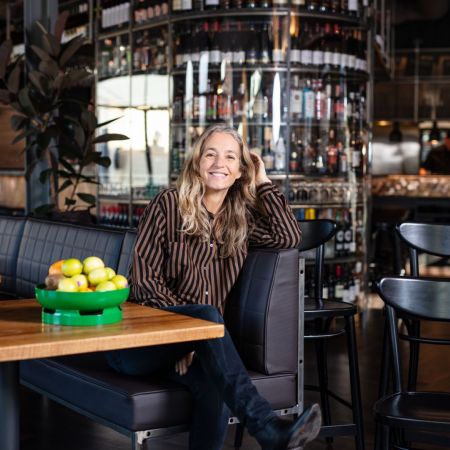 Lou McDowell
Owner
Flame Favourite: Mushroom Sauce....on everything!
Soon after moving to Queenstown, Lou was taken to Flame by a friend and was so impressed by the experience said to Jonathan, if ever there was a restaurant in Queenstown that we wanted to own - Flame would be it. Be careful what you wish for.......and by 2016, the wish materialised. A self confessed serial entrepreneur, Lou is Jonathan's wingman at Flame, closely working over all areas of the business, stoking the fire and lovingly honouring its legacy.
Here's what our customers had to say
Great food and vibe
Here with our family on the first night in Queenstown. We read all the reviews, booked in advance and thoroughly enjoyed it. The...
Rob Nelson, Napier, New Zealand
We regularly put Flame Bar & Grill into our Clients' conference or incentive programs as we always get rave reviews. In fact, one of the Australian...
Suzanne Baker, EventNZ Ltd
Tender and meaty ribs, generous portion, sweet and just a little tangy sauce, very tasty and thoroughly enjoyed! Arrived on a busy day, lovely staff...
Naomi Free, Sydney
Read More Reviews