We didn't start the fire, but this man did!
Grant 'Sunny' Sneddon – a Durban local – dreamt of bringing the smoky flavours of his native Braai to his adopted home of Queenstown.
In 2008 Grant, his wife Dawn and their mate Colin – all South African expats – opened Flame and made that dream a reality.
Serious about meat from the beginning, Grant developed his own, hand-made sauces to bring out the most succulent flavours on the grill.
Since that very first night, Flame's Ribs and Steak have gone on to become a Queenstown tradition and a favourite with locals and visitors.
Grant was tragically taken from us in 2012 but more than 10 years and a quarter of a million steaks later, we're honoured to keep Grant's flame burning bright.
Join us in raising a glass to Grant – Yeeeebo bru!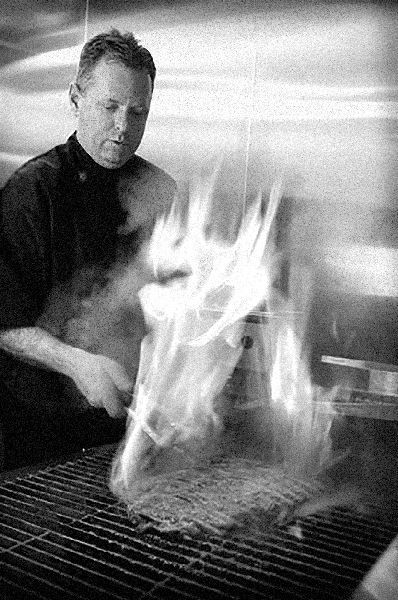 Here's what our customers had to say
Tender and meaty ribs, generous portion, sweet and just a little tangy sauce, very tasty and thoroughly enjoyed! Arrived on a busy day, lovely staff...
Naomi Free, Sydney
I found the restaurant a great location for a medium sized group, with unique, high quality and plentiful food, a terrific atmosphere and a team running...
Jim Watt, Auckland
This fantastic place never fails to please. This is a definite "must do" while in Queenstown. The food is superb! The staff are terrific. They are...
Travelbugs, Western Australia
Read More Reviews