We didn't start the fire, but this man did!
Grant 'Sunny' Sneddon – a Durban local – dreamt of bringing the smoky flavours of his native Braai to his adopted home of Queenstown.
In 2008 Grant, his wife Dawn and their mate Colin – all South African expats – opened Flame and made that dream a reality.
Serious about meat from the beginning, Grant developed his own, hand-made sauces to bring out the most succulent flavours on the grill.
Since that very first night, Flame's Ribs and Steak have gone on to become a Queenstown tradition and a favourite with locals and visitors.
Grant was tragically taken from us in 2012 but more than 10 years and a quarter of a million steaks later, we're honoured to keep Grant's flame burning bright.
Join us in raising a glass to Grant – Yeeeebo bru!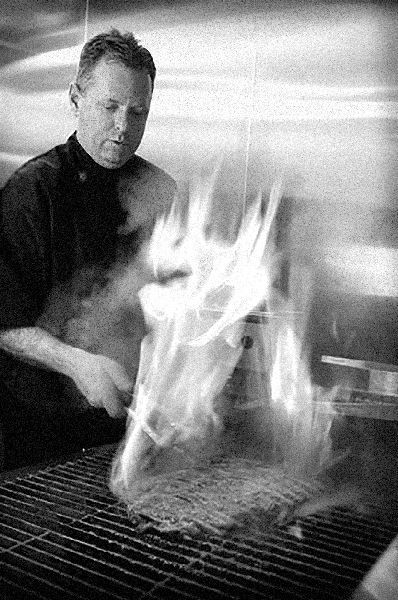 Here's what our customers had to say
This fantastic place never fails to please. This is a definite "must do" while in Queenstown. The food is superb! The staff are terrific. They are...
Travelbugs, Western Australia
We regularly put Flame Bar & Grill into our Clients' conference or incentive programs as we always get rave reviews. In fact, one of the Australian...
Suzanne Baker, EventNZ Ltd
Tender and meaty ribs, generous portion, sweet and just a little tangy sauce, very tasty and thoroughly enjoyed! Arrived on a busy day, lovely staff...
Naomi Free, Sydney
Read More Reviews